Planning an event and a cookout menu takes skill and thought, which is why most people find it easier to do a little bit of planning before the big day.
Let BarbecueLogic help you to create the perfect cookout menu for your outdoor food event.
Creating a Perfect Cookout Menu
Everyone Loves a Cookout!
A cookout is one of the most loved ways to enjoy a good meal with friends and family and is always seen as an incredibly enjoyable event.
Even though this is something that takes place over a few hours, there is a lot of intricacies behind the planning of this. Planning an event and a cookout menu overnight takes an incredible amount of skill, which is why most people find it easier to do a little bit of planning before the big day.
From the people that you are inviting to the decorations you will be using, there are many elements to consider when thinking about hosting a cookout.
Meal & Menu Prep – The Essential Part Of A Cookout
It goes without saying that the food is the center of attention at a cookout and something that must be accounted for when doing the planning.
There are several interlinked factors that can determine what kind of meal prep you need to do and the dishes that you choose.
In this article, we are going to give you the step by step process of how to devise the perfect cookout menu that your friends and family are definitely going to drool over.
Figuring Out The Planning Intricacies
Before you head on out to shop for the food for on your cookout menu, there are a few things that you should be taking into account.
These are all variable factors and generally, differ depending on the occasion. These are some of the things that you should pay attention to before you start to jot down your menu.
Your Attendees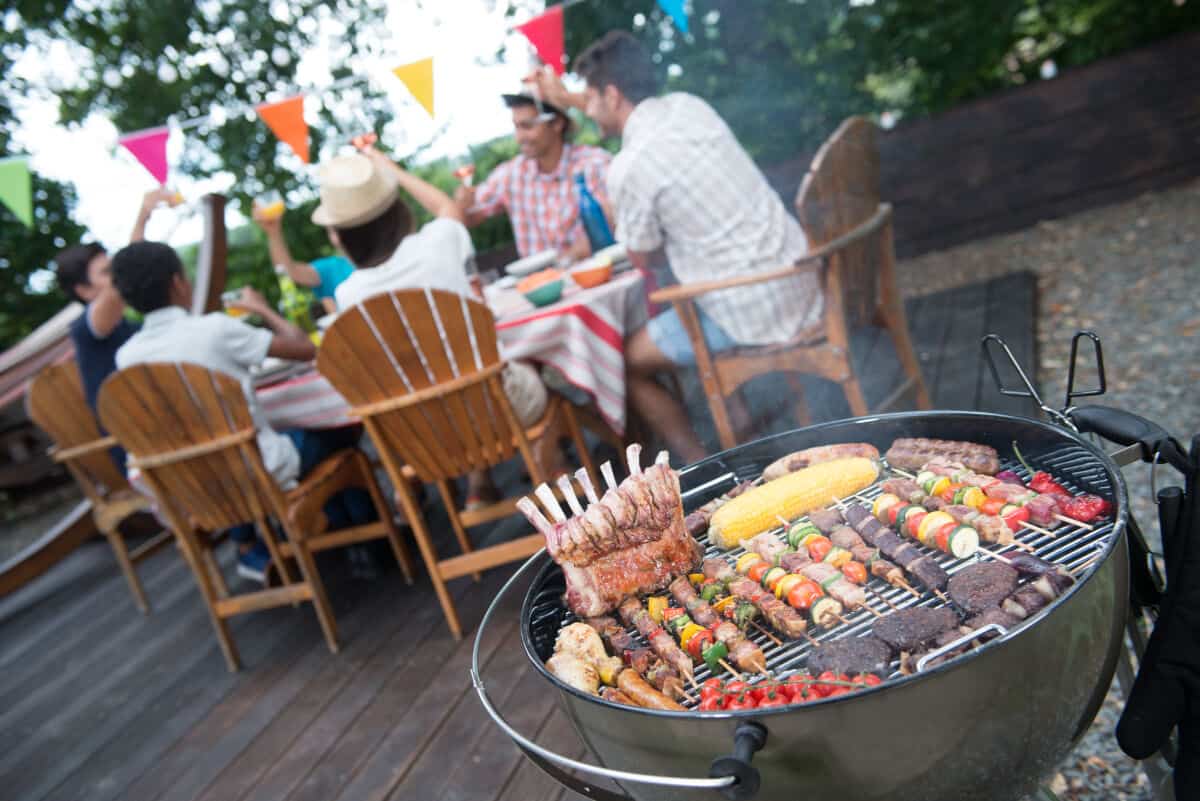 One of the initial factors that you should consider before making your cookout menu is the people that you are going to be having over.
A cookout is incomplete without your friends and family by your side, and the real joy of this kind of event is sharing good food with the ones that you love.
This means that the first step is to make a list of all the people that you want to call. Be it a small occasion with just a handful of people, or a big party with over twenty attendees; it is necessary to make this list for all.
This is mainly because it can help you understand just how much food you will need to make, and how much you need to buy. This of course also determines the kind of food that you are thinking of making.
Remember that foods that are slower to cook may be harder to put out for larger parties, whereas this is something that could work for smaller groups.
Don't Leave Anyone Out
Noting down your attendees can also help you figure out what kind of food you can serve.
Sometimes, people have certain restrictions with the food that they can eat, which is why knowing this can save you the unnecessary trouble of having guests with nothing to eat.
For example, if a few of your friends are vegans, and you want them to enjoy your cookout menu with your meat-loving friends, you have to provide a few options so that they don't feel left out.
Making a list can also help you remember the meal restrictions that people face if there are any at all, to begin with.
Your Occasion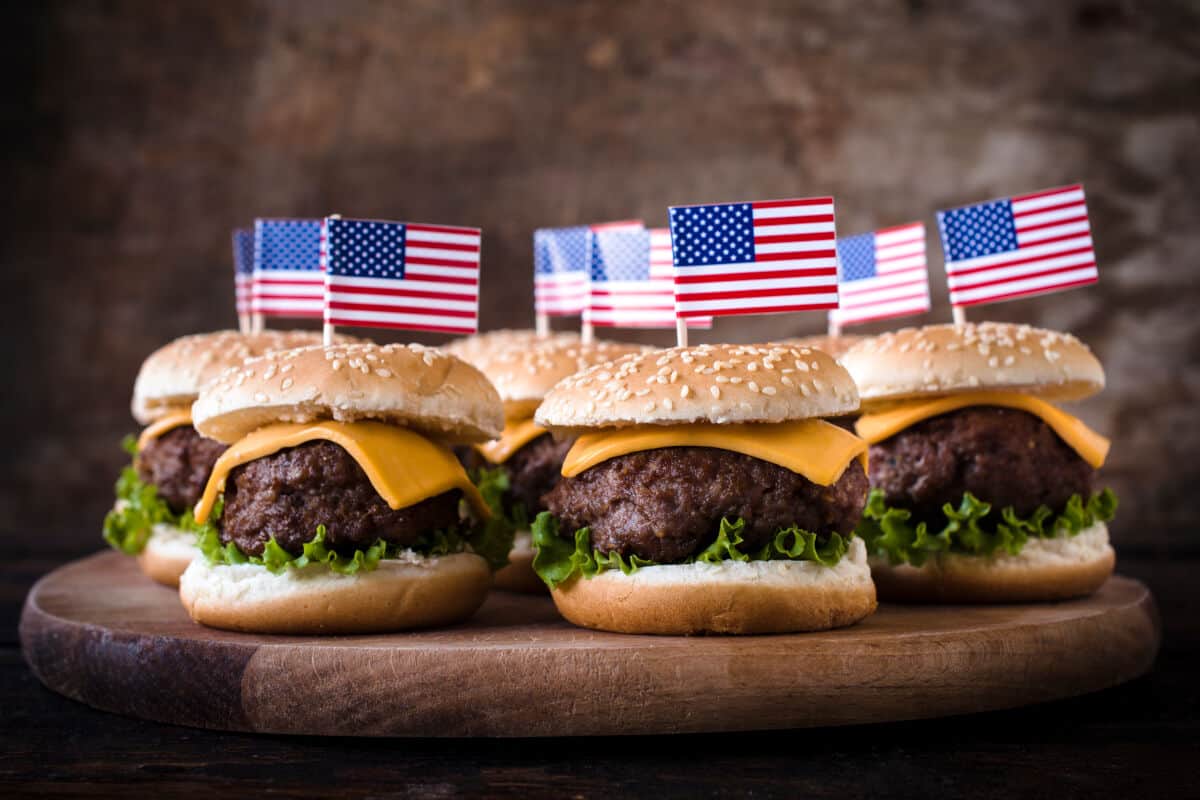 Your occasion is the second thing that you should take into consideration before you plan your cookout menu. Some people prefer having certain kinds of foods on particular occasions.
For example, a Fourth of July meal won't always be the same as a Birthday meal, and understanding the occasion can help you set up a menu that is more fitting for the day.
Keep in mind the time of the year that you are planning to host this event on is also important when taking into account the availability of foods and ingredients. Not every component is available all the year round, and some seasonal delicacies are always preferred over the year-round staples.
For example, apples, cranberries, and pears are generally in season in the winter months but aren't as easily available during the summers. Trying to find these ingredients in the off-season months won't only prove to be harder, but will also be a lot more expensive.
Seasonal Ingredients
Choosing ingredients that are in-season also give you the added freshness factor that would otherwise be harder to incorporate.
Fresh food that is used well is always more delicious than its preserved or canned alternatives, which is why figuring this out before you make your list is important.
One of the easiest ways to figure out which fruits, vegetables, and herbs are in season is by looking up an online chart that shows you the availability and the options that you have.
Guides like the Seasonal Food Guide are some of the best resources that one can use when trying to figure out exactly what ingredients one can go in for. This site lets you pick your location and the kind of product that you are thinking of using, and lets you know the best months of the year to buy these.
Your Location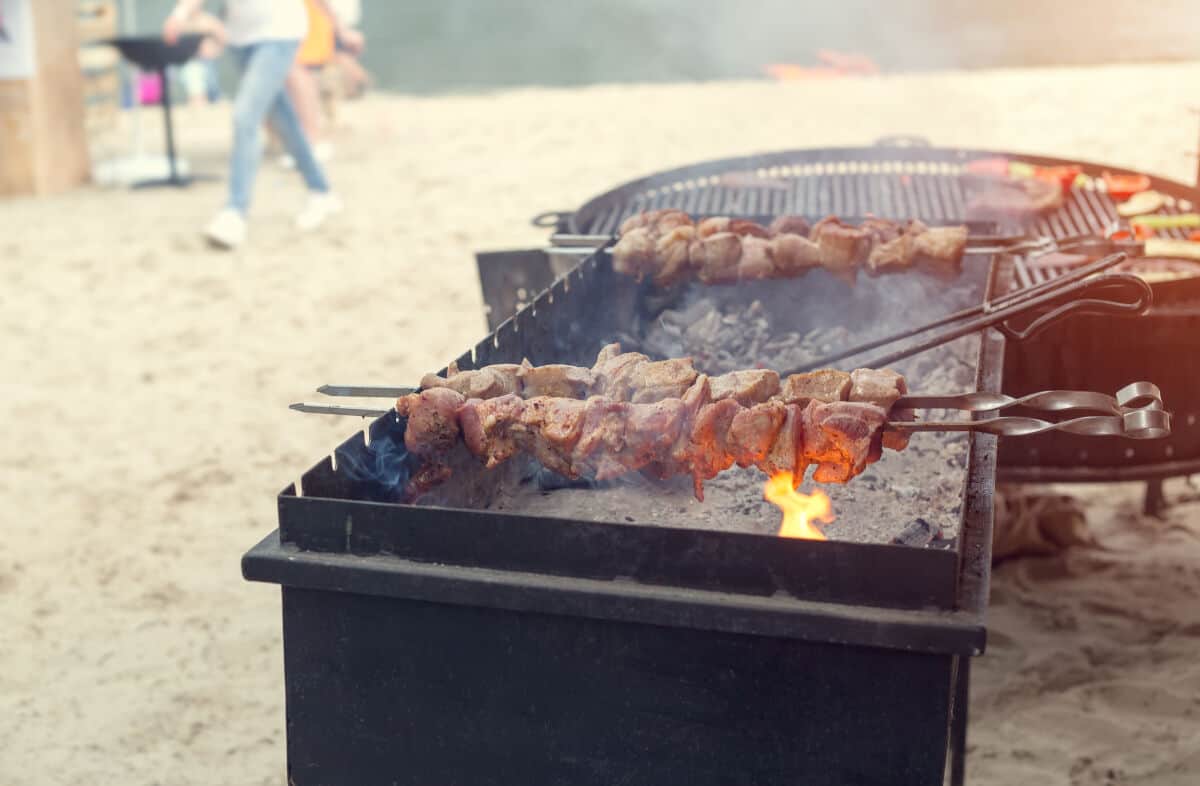 The location that you are going to be having your cookout at is the third thing that one must take into consideration before a cookout menu is made. Even though cookouts are mostly held outdoors, the place where it takes place can impact the overall menu that you create.
For example, if you are intending to have a cookout on some kind of camping grounds and want to have a good outdoor experience, going in for foods that are easier to transport and store is generally the option to go in for.
If you are conducting the cookout in your yard, going in for foods that take longer to cook, and which need proper storage is possible because of the access that one has to basic home facilities.
Understanding the kind of food that you can make in both these locations is essential. No one wants to carry excess food to a faraway place that has a chance of going to waste, and understanding your location factors can help you make a more well-structured menu.
Your Budget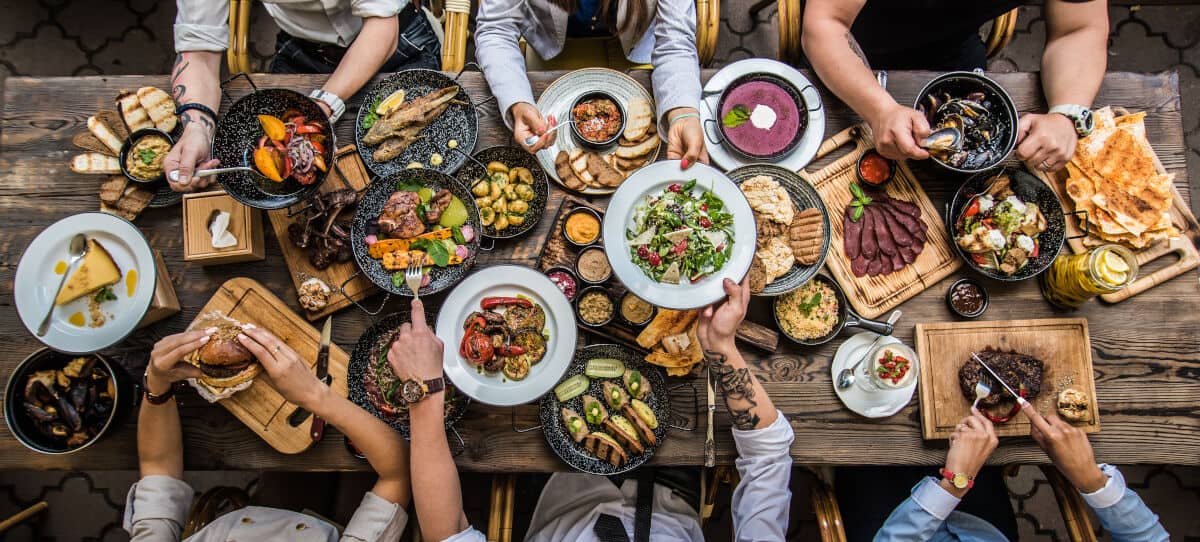 Your budget is the final thing that you should take into consideration when trying to set up a cookout menu. This can help you figure out the kind of ingredients that you can go in for, and the kind of food that you can prepare.
For example, getting some of the finest beef in the world might seem ideal for your party, but trying to feed twenty people with that is going to cost you a significant amount of money. This is also something that is interlinked with the kind of ingredients that you have available, the number of attendees, and the location as well.
There are also several other things that one needs to pay for when hosting any kind of event. The drinks, the seating, the decorations, and several other things need to be paid for in addition to the food that is being prepared.
Set A Budget
The best way to figure out how much you have to spend on food is first to set an initial budget.
Make a list of all the things that you would have to get for your cookout, and list the amount that you would have to pay for each one of these.
After you have figured out the budgeting of all the other factors, the remaining amount within your budget can be used for food.
After this, make a note of how many people are there, and how much you could spend per person.
This simple practice can help you figure out an average of how much you can spend on your ingredients and other foods that you need for your cookout.
Building Your Cookout Menu
Now that you are familiar with all the things that you need to take into consideration, the next step is to properly devise your entire menu.
To make this easier, we have divided this into a step by step breakdown of the different courses that one would generally have at a cookout, and have listed a few dishes that you could try out for this purpose.
Appetizers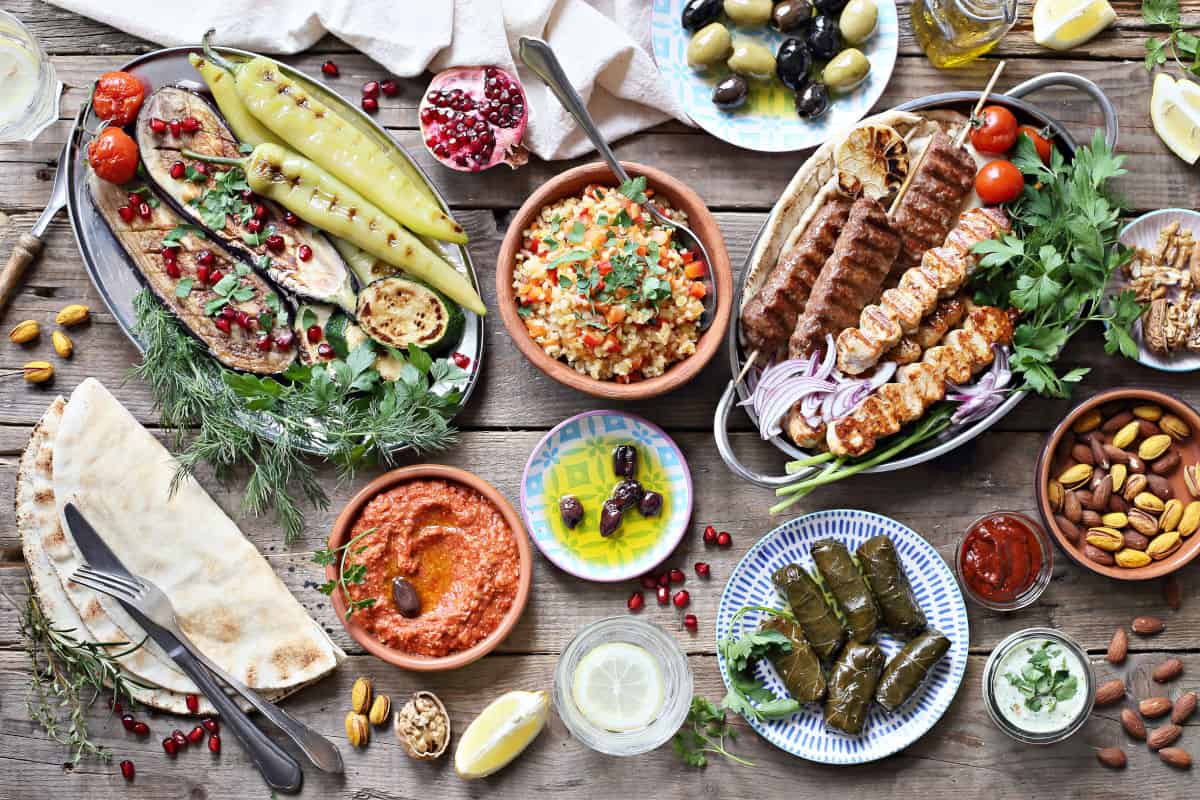 The appetizers are one of the first things that you should try to note down when trying to make a cookout menu. These are generally light bite-sized meals that one can have as they mingle and enjoy themselves at your cookout.
Appetizers shouldn't be too messy, and should ideally be something that people could hold and walk around with. Going in for light, simple dishes are the best way to prepare for this.
Simple dishes like a Bruschetta, a couple of sliders, wings, lettuce wraps, and bite-sized meats are generally the easiest kind of dishes that could meet the diverse pallets.
Three to four different appetizers usually suffice when trying to feed your cookout party.
Salads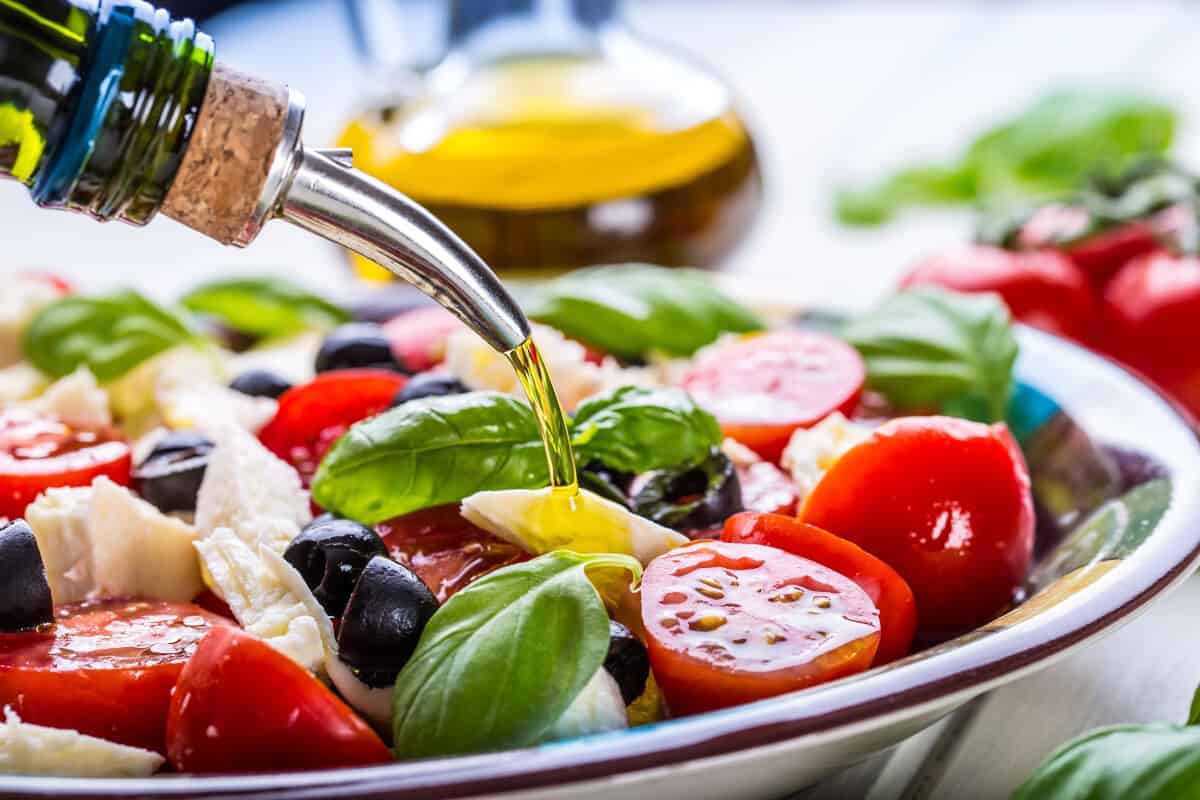 A salad is an essential part of the meal, though not one that is entirely mandatory. If you have a large menu already set, skipping out on this is generally alright.
A salad doesn't always have to be filled with veggies and bland. There are abundant recipes out there that offer unique takes on classic salads, and these can surely stand out as memorable dishes from your party.
Things like quinoa salads, bean slaw salads, pasta salads, chickpea salads, and corn salads are incredibly easy to make and work incredibly well with the mains that you are thinking of making.
Salads are also great when going for a camping cookout wherein you have limited options to work with.
Mains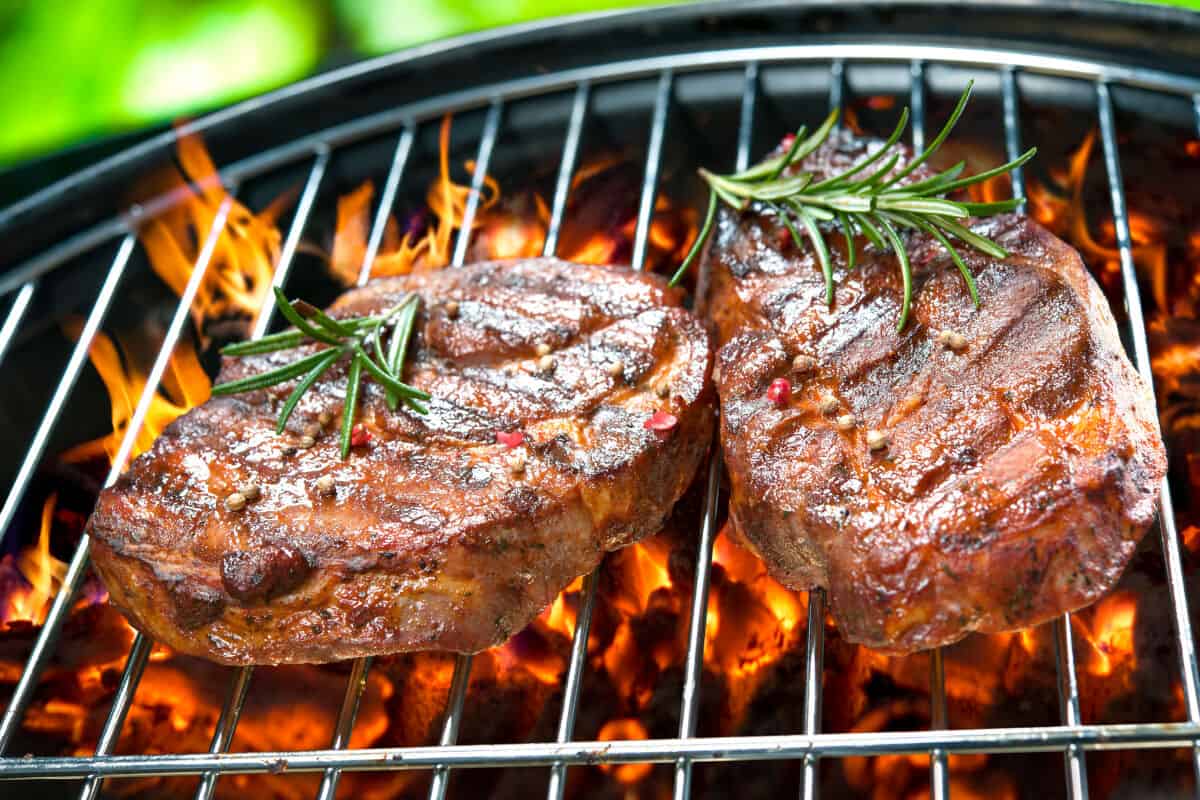 The mains are the most important part of the entire cookout and are something that should stand out as the star of your cookout menu.
Most people like to center their mains around one particular kind of meat, or a few core vegetables if you are going in for a vegetarian cookout.
Choosing your main ingredient in this is essential, and is something that you should pay attention to. When figuring out which kind of dish to fit in, the preparation time is something that you should take into consideration.
You don't want your guests to wait too long for their mains, and choosing dishes that have a certain amount of planning, and less on cooking time is a great way to choose your dishes.
Dessert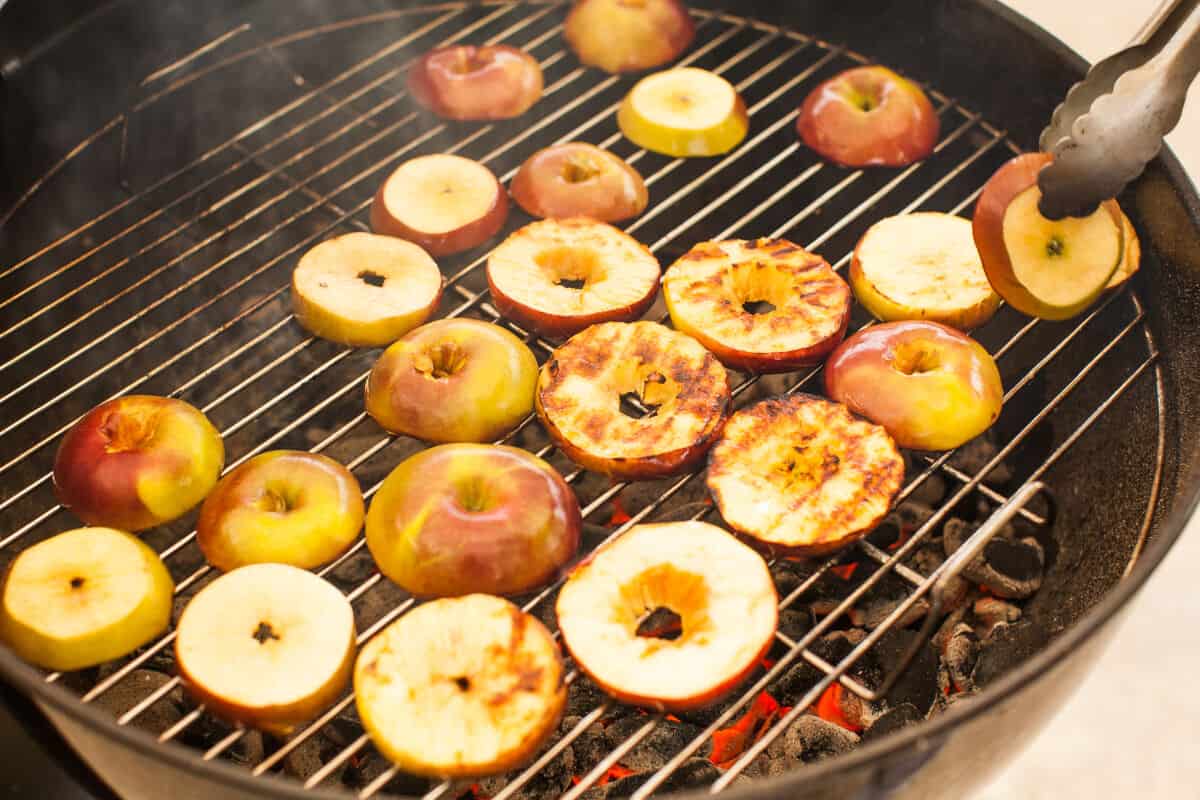 Some would argue that dessert is one of the most important parts of the entire meal, and no one wants to have a bad dessert. This is something that you should give plenty of thought to since most parties tend to just have one or two dessert options.
The dessert that you choose should be something that most people would like and should be something that is rather easy to prepare.
Dishes like pastries, eclairs, fruit pies, sorbets, and ice cream are some favorites that are rather easy to pull off for almost any kind of cookout.
Drinks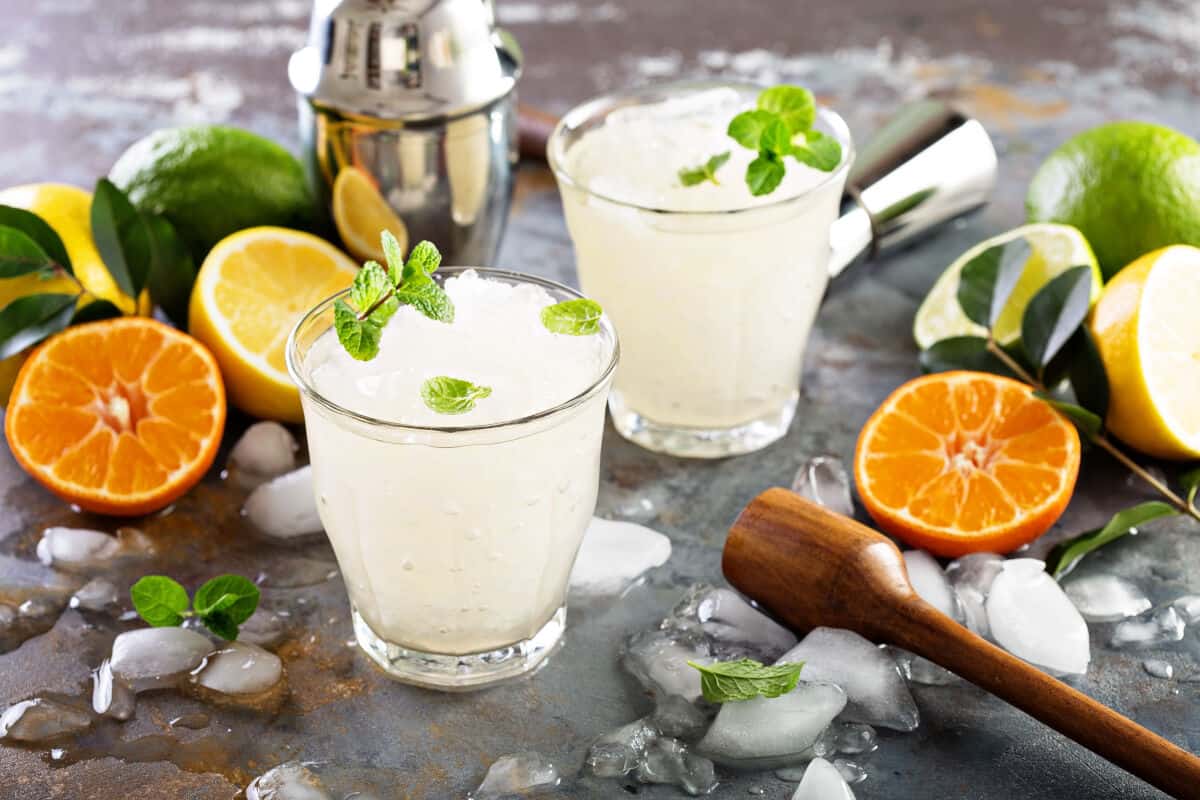 The drinks are of course something that you should also try to prepare for when making your cookout menu.
For your cookout, you want to have versatile drink options for people to choose from. Having a mix of alcoholic and non-alcoholic drinks is the way to go for this, and gives your attendees ample choices to choose from.
If you want to make a special signature drink, try finding the fruit or ingredient that is in season during that time, and work around that to make something that tastes special, and which is truly befitting for the occasion.
Conclusion
Organizing an entire cookout is not something that is overly easy, but knowing a few of these tips can make creating the perfect cookout menu a whole lot easier.
No matter what kind of cookout you are hosting, or the event that you are hosting it for, applying these basics can help make the entire planning a whole lot easier, and a lot more streamlined.
With all the pre-planning that you are doing with this, there is no doubt that your cookout is going to be an absolute success!
For some ideas for your cookout, check out our in-depth article on how to smoke a brisket, and the best books for smoking and grilling.